September 19th, 2017 by admin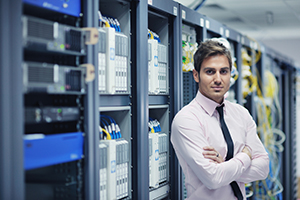 Nowadays there are too many elements of your IT infrastructure and network to keep everything in check without assistance. If you're relying on just one IT person or even a small team, you may not be getting the full array of services and IT management your business needs. You need to be sure that all business and customer data is securely stored, monitored, and protected.
PTS offers expert IT consultations that include a full assessment of your current system and IT needs. We can determine whether your infrastructure and equipment are performing at their best, if everything is up to date with the latest software patches, and analyze your security risks. It is vital that your firewalls and backups be fully secure with the latest updates and virus definitions. Our experts will look for any loopholes or flawed systems, while ensuring that your data storage and back-up systems are running smoothly.
When you work with PTS for your IT Support, you benefit from around the clock remote monitoring, as well as technicians that are always available for questions or troubleshooting. Our team of IT professionals, tech support, and engineers are ready to reduce the hassles of managing your IT and provide you with the best support. Learn more…
Posted in: Solutions