July 14th, 2017 by admin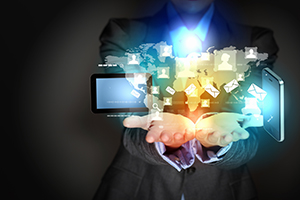 There is nothing more frustrating than spending half your day trying to reach your colleague while on a deadline. You don't know when she's available, or if she's easier to reach via email or phone. When you give your team a unified communication and collaboration (UC&C) solution, you empower them to communicate effectively and on their terms. Suddenly Janice in Accounting can reach Nick in HR between meetings by seeing his availability on the group calendar. She can reach him over messaging, email, or call directly from her smartphone – everything is integrated into one centralized communication solution.
If you want your team to be more flexible and mobile, then UC&C is the way to go. PTS works closely with NEC to offer the UNIVERGE 3C collaboration solution, which frees your employees from their desks and opens their workspace. Instead of having to share 3+ phone numbers (office ext., home phone, work cell, personal cell, etc.), you can take your extension with you. Call colleagues and customers from anywhere and access the necessary data to work on the go. This opens possibilities for effective home office, connecting remote workers with just a click of the button. Access your communication solution from anywhere, anytime – expanding the usual 9 to 5 workday.
Don't worry about high infrastructure costs – our UC&C solutions can integrate into your existing infrastructure, whether cloud, on-premise, or a hybrid system. Your new solution will quickly pay for itself with the increase in productivity, taking you beyond your outdated competition. Learn more about our cloud-based, VoIP, and collaboration solutions »
Posted in: Products