August 1st, 2016 by admin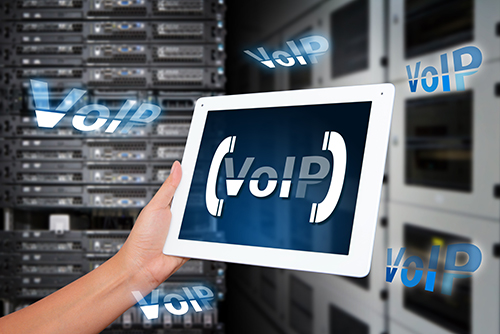 A VoIP project is worthwhile and cost-effective: Nothing is a better motivator than working from home, consolidating incoming calls from multiple offices into one call center or eliminating monthly voice and internet charges for outer lying buildings. Without addressing all of the critical issues of implementation up front, you most likely will have to rebuild your network traffic on the fly, which is expensive and during your downtime, there is no redundancy.
The telecommunications industry has been rolling out new technology that not only crosses the line between voice and data services but it completely merges them! Make sure your technology partner takes the critical steps you need to take BEFORE you choose to implement a VoIP solution for your business. Without this, you could be heading for a disaster.
Background:
Since most companies CANNOT afford to lose their communications services or be down for any length of time, I've been on a personal mission to make sure we are doing everything possible to make sure you never have to experience the cost and devastation of a telecommunications implementation disaster.
To that end, I took a critical eye to the VoIP implementation process and discovered that most vendors just sail through a VoIP installation with blinders on.
You Need To Prepare Yourself to Deal Quickly and Effortlessly In The Event You Choose To Invest In The Deployment Of A VoIP Solution For Your Business, Immediately!
"But What's Wrong With VoIP? Everyone Is Starting To Use It!"
I'm going to let you in on a little secret: You have every reason in the world to deploy a VoIP system. You'd be crazy not to take a hard look at this technology. But, most VoIP deployments that result in downtime are because the solution was not implemented properly. That leaves the customer not being properly prepared to deal quickly and efficiently with a disaster at the time of implementation. That means customers have to rely on panic to drive them to understand what has been installed, what has been changed, gather everything that is required, such as proper test equipment, the old and new network topology to piece together what went wrong.
Another problem with not having a good implementation plan and an ongoing relationship by a method of support is incurring expenses such as expedite fees, minimum charges to ask a 'quick question' and charges for required hardware, network upgrades and not to mention the stress of having to apply pressure to a vendor to respond to your call for help within the timeline that you require. Not only is this a major inconvenience, but it leaves you wide open to human error which is the #1 cause of telecommunications implementation disasters.
Want more reasons? "I just installed a new state of the art network." When you inject voice onto a data only network (voice/video) the age of the network has nothing to do with its ability to handle VoIP traffic. Even if you have been told that the system will be set up prioritizing the voice traffic that process is a far cry from the whole story. Without addressing all of the critical issues of implementation up front, you most likely will have to rebuild your network traffic on the fly (expensive!). Plus, during your downtime, there's no redundancy. Some voice or some data may work; better cross your fingers and hope that the vendor knows exactly what to tell your IT staff to change! There is a far better solution available that you need to have in place immediately.
"But I have a staff employee that supports all of our systems. Why should I start incurring outside vendor charges for VoIP support too?"
I completely understand that point of view, so let me show you how having a relationship with a support vendor that has a powerful implementation plan will reduce stress, anxiety and frustration of system installation and management, secure the longevity of your investment and improve staff morale.
Here Is What We Recommend…
Before you begin to implement a VoIP system you need to decide what you are going to do with your existing equipment, asses the state of your network readiness, review your network design, establish a pilot strategy and have a comprehensive training plan in place. You also need to make sure that your vendor has the necessary tools to provide you with accurate information.
What makes this so much better than best efforts installation and support? Let's look at the ways:
Do you really know what is happening on your network? A network observer device takes an image (snapshot) of your network. That means you get a clear picture of what protocols are running and throughput validation for your existing network before VoIP is laid on it.
Are your existing routers capable of low latency queuing? Your routers must put strict priority on voice. Packets must be tagged as voice goes first. You don't want to settle for 'choppy' conversations with your customers.
Having your network monitored 24x7 takes the pain away from your in-house support employees and decreases employee down time. Proactive monitoring of the QoS (quality of service) performance and availability can identify operational problems at the hardware, operating system, service provider or application level before your users detect them. This is a FAR MORE reliable method of support than having your employees return to work on Monday morning at 8:00 am to find there is a performance problem.
Here are five things that you want to consider before you begin a VoIP implementation:
Decide what you are going to do with your existing equipment. You could rip it out and replace it or migrate to it. You should also consider co-existing with your existing NEC system. This minimizes disruption of service especially if you don't know if your network can support VoIP traffic.
Assess the state of your network readiness. You will need to take baseline traffic measurements to detect and resolve bottlenecks before they occur. A network topology diagram is most helpful especially when dealing with multiple locations. This will help identify if traffic needs to be re-routed throughout the network. At this point you need to inject VoIP traffic onto your existing network to target latency, jitter and calculate a MOS (Mean Opinion Score). A MOS below 3 is unacceptable. This determines the voice quality. (3.5 to 5.2 is acceptable) Here is why this information is important; what if every handset went off-hook at the same time?
You need a formula at each site to determine the band width required and the routers have to be capable of low latency queuing, which puts strict priority on voice traffic. When you inject voice traffic onto a data only network the age of the network has nothing to do with its ability to handle VoIP traffic. Specific tools are used to determine what is really happening on a network, what protocols are running, simulate performance, and to take a baseline when you are done with implementation to see if you really succeeded at your VoIP implementation.
Once you have your network ready you need to implement a pilot strategy. Train your power users how to use the new tools ahead of time and challenge them to try to break it. These are the people you will ultimately need to make happy and they will be the first ones to complain & complain the loudest if something is not right. For a successful pilot plan you will need to set objectives. The pilot plan cannot go on forever; set start and stop dates, set milestones, survey collections and feedback. Start getting everyone excited about the new VoIP. Your power users need to be used as "Wait until you get to use this" motivators. It will help the organization as a whole to adapt to the change.
Finally you must have a comprehensive training plan. Get users excited about training and be sure to have individually defined groups for users such as operators and executives. You will also need to have separate training for your IT staff. Train the trainer programs seem to work very well. Regardless of the size of your VoIP project, the project needs to be worked through from beginning to end before you start implementation.
Posted in: Articles