April 8th, 2017 by admin
We sometimes take for granted the presence of the many emails, documents, images, presentations, customer details, and other business data we work with every day. Nowadays, data is vital to almost every element of business and the loss of it all can mean a real disaster. Lost customers, weeks of difficult recovery measures, and lost time trying to put everything back together. In some cases, data loss can threaten your company's financial welfare. We've put together a white paper that you can download with further details about data backups that every business owner should be aware of. Whether its due to hardware failure, ransomware, storm damage, or human error, its best to proactively put some protections in place.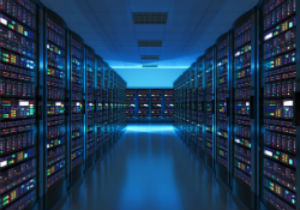 Thanks to our Managed Backup and Disaster Recovery services, our customers can trust that their data is in good hands. PTS offers cloud backup and data recovery solutions that can offer you the best security and data encryption for data transfer and storage, to protect it from outside threats. We work with enterprise-class data centers that are usually too expensive for small to medium-sized businesses to purchase and maintain. These are spread across different regions, so that in case of storms and power outages, your data is still safe. Instead of having to wait for days for internet to be restored, we can coordinate alternative methods of easily recovering your data, so you can get back to work. Our 24/7/365 management and monitoring services know as soon as there is an issue and ensure uninterrupted access and protection.
Don't wait until ransomware or hackers to threaten your data. PTS can be your partner in preventing data loss through the latest security measures and cloud solutions. Learn more...