June 1st, 2017 by admin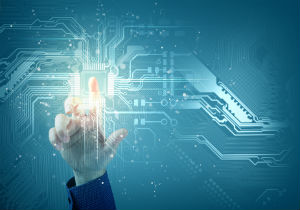 The big topic in data security right now is the massive ransomware attack that caught tens of thousands of computers unaware. In May, WannaCry/WCry 2.0 took the data of its victims hostage, demanding bitcoins as ransom. While we've seen attacks like this from other malicious programs, including viruses, malware, and trojans, this time it was a global scale, affecting every industry. Many people will have lost their data, a catastrophe for companies managing sensitive patient and financial data.
Our team at PTS is committed to protecting our customers from cyber threats with enterprise-level security systems and firewalls. Our corporate services and managed IT customers can expect this service for their entire communications system. We'll ensure that everything is backed up, while proactively managing updates and patches that improve your computer's protections.
What are some things you can do right away though? We suggest a comprehensive and secure backup of all your data, as well as a review of your current security protocols. Advise your staff not to open suspicious emails or attachments, zip files, and links from unknown senders. Also, check your system for any OS updates. Our team can work with you to determine holes in your security, install updates, and conduct a network assessment.
Learn more about how PTS can keep your data and network secure...